Building Pathways: BMD Supports Women Athletes in the Construction Industry
Brisbane Lions AFLW Athlete Lily Postlethwaite pictured with BMD CEO Scott Power
Australia's largest privately owned and operated civil engineering, design, construction and land development contractor, BMD, welcomes newest recruit, Brisbane Lions AFLW player Lily Postlethwaite.
BMD has established an Athlete Employment program which supports women athletes by providing opportunities for them to pursue both their sporting career and a career off-field through flexible work.
Women make up only 12 per cent of the construction workforce. At a time when an estimated 105,000 additional construction workers are needed to deliver Australia's project pipeline, the industry is missing out on a huge potential workforce.
The Australian Women's Sport Advisory Group has also recommended that corporates offer greater flexible working arrangements to engage more women in sport and create a level playing field.
BMD Chief Executive Officer Scott Power said the need for more women in the construction industry, combined with BMD's vast array of sporting partnerships and a desire to promote women in sport, was a key driver in developing the Athlete Employment program.
"At BMD we are passionately committed to building a more diverse industry by increasing the number of women in construction. While our representation of women is above industry standard, currently sitting at 19 per cent, we are not resting on our laurels and know there is more that we can do," Mr Power said. "We believe in the power of inclusion and diversity because this leads to high performing teams and industry-best outcomes. BMD has a vast array of partnerships across various codes of sport, from AFL to NRL, soccer and most recently netball. The creation of the BMD Athlete Employment program provides a way to deepen and broaden our partnerships by offering opportunities for athletes outside of sport.
"As we are a co-major sponsor of the Brisbane Lions AFLW team, it is exciting to combine these commitments through this employment program."
Brisbane Lions AFLW player, Lily Postlethwaite, has joined the BMD team as a Site Administrator on the Centenary Bridge Upgrade project in Brisbane's west. Ms Postlethwaite is employed part-time to allow her to focus on her training and games each week.
"I am excited to be a member of the BMD family, not only sporting the logo on my guernsey but also now on site through the Athlete Employment program. BMD has given me exposure to an industry I might not have considered before. Now I have the flexibility to play professional sport while also starting my career." Ms Postlethwaite said.
Mr Power said, "Lily joining BMD is a massive milestone for our business. There is a hugely positive alignment between sport and construction – collaboration, teamwork, fast-paced environment, problem-solving, and unique hours."
"We celebrate Safe Work Month across the industry this month and at BMD we use this as an opportunity to educate our people on what achieving safety excellence means – for each other so we can show up for the moments that matter in our home lives. For Lily, the moments that matter are balancing her commitment to training and playing in the AFLW."
Ms Postlethwaite is equally excited to bring her unique skillset to the BMD team.
"Like sport, construction work is also very demanding on the body and knowing how to move safely on the job is key to preventing injury. While the team warms up every day, I am planning on taking the team through an AFL inspired warm-up session by introducing the ball for a bit of fun," she said.
Mr Power said, "The Brisbane Lions AFLW are performing strongly this season, currently sitting at number four on the ladder. With only four rounds to go, all of us at BMD are wishing Lily and the team every success for the rest of the year."
BMD has a strong track record of supporting sporting clubs, including the North Queensland Cowboys, BMD Northcliffe Surf Lifesaving Club, Brisbane Lions AFL and AFLW, Wynnum Manly Seagulls men's and women's teams, Western Sydney Wanderers, Melbourne Vixens and the Queensland Rugby League senior women's state-wide competition, the BMD Premiership.
About BMD
BMD has grown from a small family owned company in Brisbane's bay side to become Australia's largest privately-owned civil contractor.
Since establishment in 1979, BMD has maintained its unique family-orientated culture and a philosophy of seeing things differently. What makes BMD different is its value system, unique culture and commitment to all staff. The business is truly about its people.
With a focus on long-term relationships and collaborative contracting, and through the support of its 1800 employees, BMD delivers infrastructure projects ranging in size from $1 million to over $1 billion.
Major Special Features with BMD…
The Haughton Pipeline Duplication Project involves the duplication of a fully functioning 36.5km pipeline from the Haughton Pump Station to the Ross River Dam to top up dam levels during periods of low rainfall and includes more than 36km of 1800mm dia GRP pipework and is capable of supplying 234 ML/day, improving water security for the region and creating more than 600 jobs.
The $207M Thompsons Road Upgrade includes duplicating Thompsons Road between DandenongFrankston Road and Berwick Cranbourne Road, construction of new signalised intersections at Western Port Highway, McCormicks Road and Evans Road, building more than 10km for shared walking and cycling path, the removal of the Thompsons Road level crossing, a six-lane bridge to be built over the railway line, and major service relocations and upgrades including power, stormwater, sewer and drainage.
The $55 million Kapooka Bridge/Olympic Highway upgrade sets out to improve road safety and reduce travel times. Transforming almost 3km of new approach to the bridge which was built in 1880, and realigning the Olympic Highway to reduce accident risk and enhance transport efficiency.
The 3.9km upgrade of Yan Yean Road will minimise traffic congestion and improve safety by reducing the risk of head-on collisions and off-road crashes. Upgrades include optimised traffic lights, installation of safety barriers, a new shared user path, dedicated bus lanes, as well as improvements to existing roundabouts.
The Schofields Road Upgrade links Rouse Hill to Marsden Park for motorists traveling in North West Priority Land Release Area, and Stage 2 delivers key transit facilities through the addition of bus stations, pedestrian pathways, as well as vital link bridges and bypasses.
The $65M Camden Valley Way Upgrade transforms 3.5km of the existing two lane road into a four lane divided dual carriageway. This also includes the creation of a shared pedestrian and cycle path as well as upgrades to surrounding arterial roads.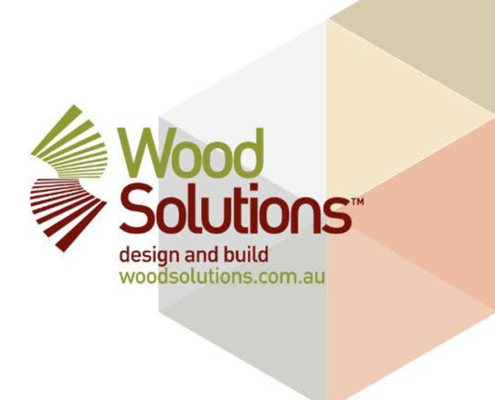 https://ancr.com.au/wp-content/uploads/2023/11/woodsolutions_.jpg
952
1080
ANCR
https://ancr.com.au/wp-content/uploads/2018/04/ancr_logo_spaced.png
ANCR
2023-11-28 14:14:31
2023-11-28 14:16:08
Forest and Wood Products Industry Takes Centre Stage in Achieving Net-Zero Emissions by 2050 with Innovative Three-part Carbon Series

https://ancr.com.au/wp-content/uploads/2023/11/NEXTDC.jpg
116
402
ANCR
https://ancr.com.au/wp-content/uploads/2018/04/ancr_logo_spaced.png
ANCR
2023-11-23 09:07:27
2023-11-23 09:07:31
NEXTDC breaks ground on $80 million Data Centre, D1 Darwin, providing critical infrastructure for the NT's Digital Territory Action Plan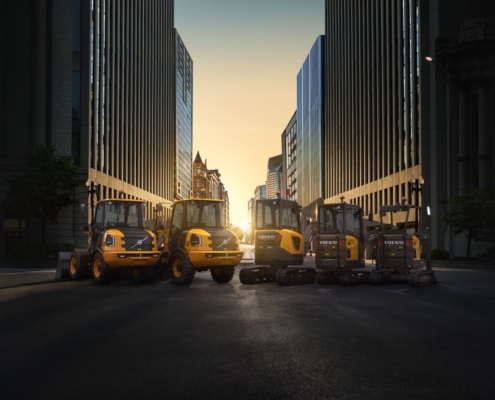 https://ancr.com.au/wp-content/uploads/2023/11/VolvoCE-introduces-first-zero-emission-machines1.jpg
1024
1024
ANCR
https://ancr.com.au/wp-content/uploads/2018/04/ancr_logo_spaced.png
ANCR
2023-11-22 10:34:50
2023-11-22 10:35:10
Volvo Construction Equipment introduces first zero-emission machines to Australia
https://ancr.com.au/wp-content/uploads/2023/11/5-Slough-Ave-Silverwater_web.jpg
720
1080
ANCR
https://ancr.com.au/wp-content/uploads/2018/04/ancr_logo_spaced.png
ANCR
2023-11-21 15:46:28
2023-11-21 15:46:33
Hume Building Products secures prime industrial space from Lendlease in Silverwater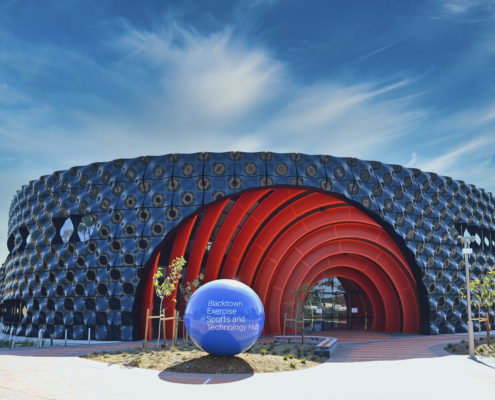 https://ancr.com.au/wp-content/uploads/2023/11/BCC_BEST_Comm_Cal23-22-scaled.jpg
1703
2560
ANCR
https://ancr.com.au/wp-content/uploads/2018/04/ancr_logo_spaced.png
ANCR
2023-11-21 14:30:05
2023-11-21 14:38:38
Blacktown City's $100-million BEST officially opened by Olympic legend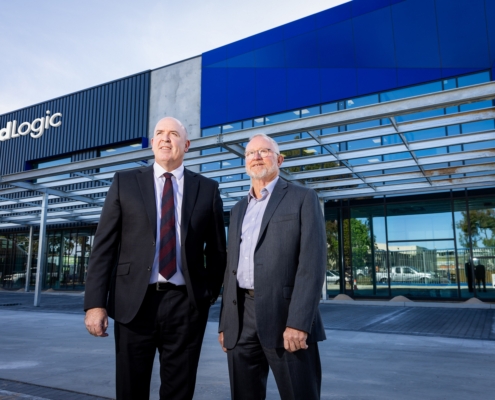 https://ancr.com.au/wp-content/uploads/2023/11/Image_Craig-Lockhart-and-Jeff-Cannan_02-scaled.jpg
1708
2560
ANCR
https://ancr.com.au/wp-content/uploads/2018/04/ancr_logo_spaced.png
ANCR
2023-11-07 15:19:04
2023-11-21 15:24:50
Cold Logic to construct and install cold and cool rooms for the Hunter class frigates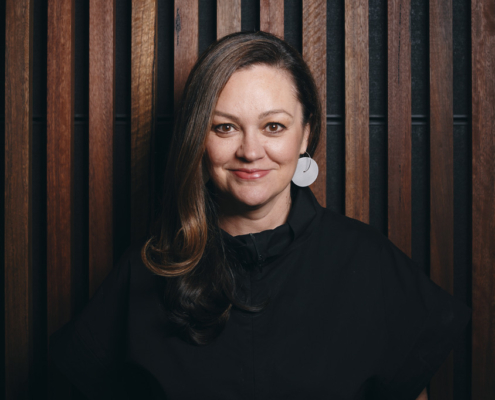 https://ancr.com.au/wp-content/uploads/2023/11/C_210809_N12_medium.jpg
1125
844
ANCR
https://ancr.com.au/wp-content/uploads/2018/04/ancr_logo_spaced.png
ANCR
2023-11-02 11:03:26
2023-11-02 11:03:34
Embracing Sustainable Construction: Rethinking and Relifing Our Cities for a Greener Future