Axing of 17 NSW infrastructure projects a blow to the civil construction industry and jobs
Thursday, 16th November 2023
The Federal Government's axing of 17 NSW infrastructure projects following the 90-day review into Australia's Infrastructure Investment Pipeline is a major blow to the industry and will not solve complex inflationary pressures, the peak body for civil contractors in NSW said today.
The Civil Contractors Federation NSW (CCF NSW) said the decision would hurt NSW civil construction contractors already doing it tough in volatile economic times amid costs blowouts, skills and materials shortages and significant Government procurement challenges.
"Cutting infrastructure projects only creates more pain – congested roads, housing without supporting infrastructure, boom and bust cycles and loss of skilled labour," CCF NSW CEO Kylie Yates said.
"This decision hurts our economy – especially regional trade-based businesses and communities who need a sustainable pipeline of work," she said.
The full list of projects scrapped in NSW is:
Blaxland Road/Balaclava Road Intersection Improvements
Bruxner Highway – Wollongbar to Goonellabah
Commuter Car Park Upgrade – T1 North Shore, Northern and Western Line – Kingswood
Commuter Car Park Upgrade – T1 North Shore, Northern and Western Line – St Marys
Commuter Car Park Upgrade – Woy Woy
Great Western Highway Upgrade – Katoomba to Lithgow – Construction of East and West Sections
Gwydir Highway Improvements – Planning
M7-M12 Interchange
Mulgoa Road Stage 2 – Glenmore Parkway to Jeanette Street, Stage 5A Blaikie Road to Jamison Road and Stage 5B Jamison Road to Union Road
Northern NSW Inland Port – Narrabri
Oxley Highway Stage 2 – Planning
Remembrance Driveway Corridor Upgrade – Camden Council
Southern Connector Road, Jindabyne
Sydney to Newcastle – Tuggerah – Wyong faster rail upgrade
Toowoomba to Seymour – New South Wales – Moree Intermodal Overpass
Werrington Arterial Stage 2 – Planning
Western City Road Transport Network Development – Planning
"These projects are needed and don't get cheaper by cutting or delaying them – it just pushes the pain to the back half of the decade, and meantime communities suffer from poor connectivity and infrastructure," Ms Yates said.
As the cost of living continues to impact NSW families, now is not the time to cut income-producing work and cause uncertainty for industry wanting to do business in Australia and NSW.
In its review, the Federal Government says it expects project procurement practices to support the long-term sustainability of the construction industry, given its critical importance to our nation's economic prosperity.
On this basis, CCF NSW looks forward to collaborating with governments at all levels to ensure NSW's civil contractors remain a sustainable, productive and resilient force delivering quality community infrastructure for current and future generations.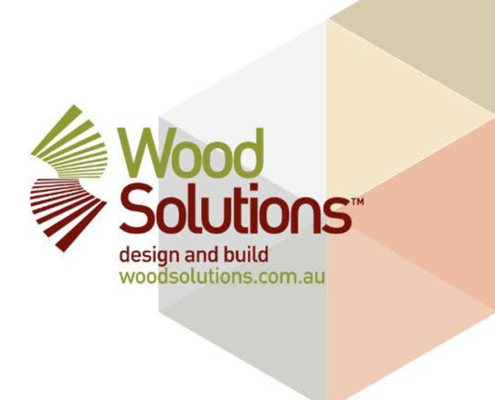 https://ancr.com.au/wp-content/uploads/2023/11/woodsolutions_.jpg
952
1080
ANCR
https://ancr.com.au/wp-content/uploads/2018/04/ancr_logo_spaced.png
ANCR
2023-11-28 14:14:31
2023-11-28 14:16:08
Forest and Wood Products Industry Takes Centre Stage in Achieving Net-Zero Emissions by 2050 with Innovative Three-part Carbon Series

https://ancr.com.au/wp-content/uploads/2023/11/NEXTDC.jpg
116
402
ANCR
https://ancr.com.au/wp-content/uploads/2018/04/ancr_logo_spaced.png
ANCR
2023-11-23 09:07:27
2023-11-23 09:07:31
NEXTDC breaks ground on $80 million Data Centre, D1 Darwin, providing critical infrastructure for the NT's Digital Territory Action Plan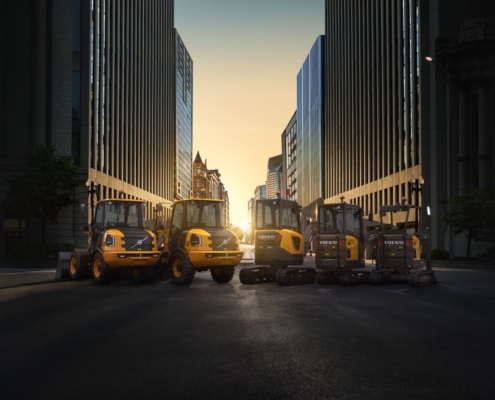 https://ancr.com.au/wp-content/uploads/2023/11/VolvoCE-introduces-first-zero-emission-machines1.jpg
1024
1024
ANCR
https://ancr.com.au/wp-content/uploads/2018/04/ancr_logo_spaced.png
ANCR
2023-11-22 10:34:50
2023-11-22 10:35:10
Volvo Construction Equipment introduces first zero-emission machines to Australia
https://ancr.com.au/wp-content/uploads/2023/11/5-Slough-Ave-Silverwater_web.jpg
720
1080
ANCR
https://ancr.com.au/wp-content/uploads/2018/04/ancr_logo_spaced.png
ANCR
2023-11-21 15:46:28
2023-11-21 15:46:33
Hume Building Products secures prime industrial space from Lendlease in Silverwater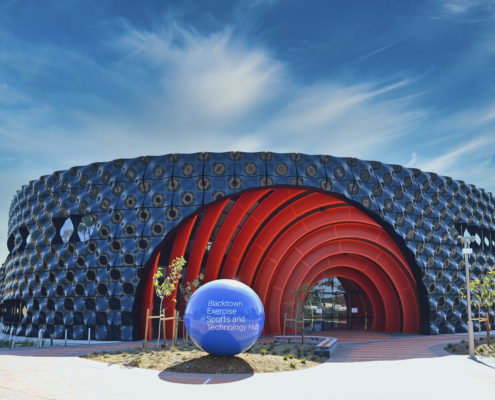 https://ancr.com.au/wp-content/uploads/2023/11/BCC_BEST_Comm_Cal23-22-scaled.jpg
1703
2560
ANCR
https://ancr.com.au/wp-content/uploads/2018/04/ancr_logo_spaced.png
ANCR
2023-11-21 14:30:05
2023-11-21 14:38:38
Blacktown City's $100-million BEST officially opened by Olympic legend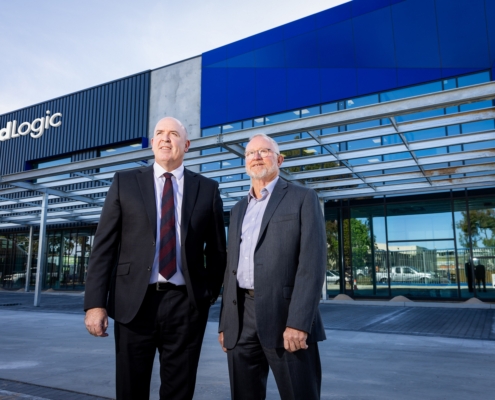 https://ancr.com.au/wp-content/uploads/2023/11/Image_Craig-Lockhart-and-Jeff-Cannan_02-scaled.jpg
1708
2560
ANCR
https://ancr.com.au/wp-content/uploads/2018/04/ancr_logo_spaced.png
ANCR
2023-11-07 15:19:04
2023-11-21 15:24:50
Cold Logic to construct and install cold and cool rooms for the Hunter class frigates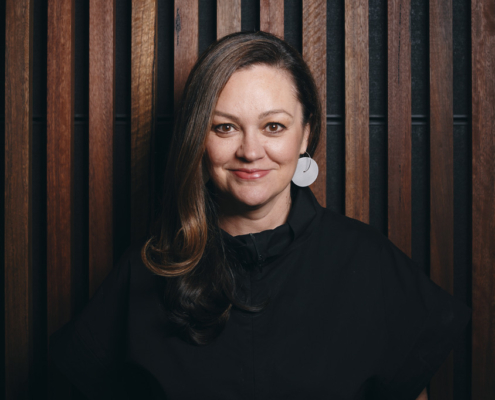 https://ancr.com.au/wp-content/uploads/2023/11/C_210809_N12_medium.jpg
1125
844
ANCR
https://ancr.com.au/wp-content/uploads/2018/04/ancr_logo_spaced.png
ANCR
2023-11-02 11:03:26
2023-11-02 11:03:34
Embracing Sustainable Construction: Rethinking and Relifing Our Cities for a Greener Future